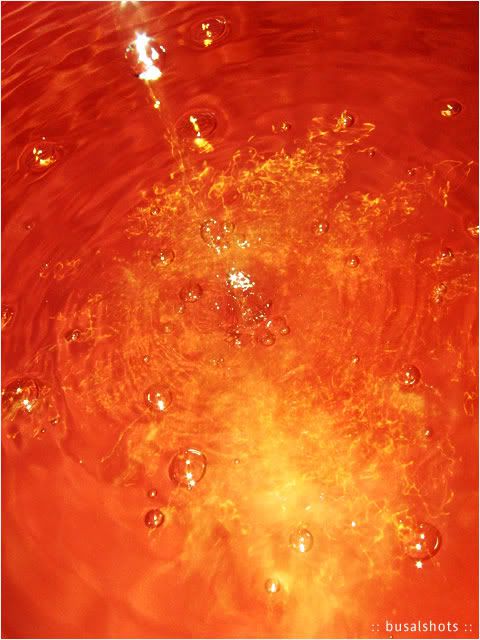 ngayon tulad ng kahapon, unti-unting lumilipas ang panahon... - Side A
if u think that something in this pic is hot... hollaback
haha ang kulet... first time, pinilit ko isali yan pic na yan sa challenge na TIME CAPSULE na eto un details: Take a shot that depicts an era in time. Your title should be the year that you are trying to capture for future generations.


eh ndi ko nalagyan ng year sa title dapat 1.3 billion years ago ska gusto ko lng talaga magka-entry kaya kahit malayo sinali ko haha ang kukulet nila... tawanan ko lang sila puro sila impakto (expert). ang baba ng boto kong nakuha pero ayos lang... next time!


- No year in title. Does not meet challenge...


- you should mention the year of your time capsule !!


- While it meets the challenge objective - the photo lacks interest. Perhaps more detail of the bubbling -- possibly a different angle , may have improved that.


- it might be more effective if you used something thicker to mimic the consistency of lava


- I felt the volcano but not an era.


- Looks like Irn Bru


- i like it... next time try corn syrup or something thicker... good job~!


- I wish I knew the year that this was assigned to. I'm sure you'll hear that from other voters. So, maybe take that as constructive feedback. I really like the depth of your set up. I would like to know how you did that. The part I don't like as much is that it feels like it is a close up shot rather than a vast pool of lava.


- which would be the year...?