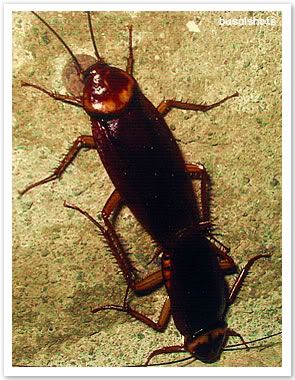 eiww! kadiri daw tayo sabi ng mga tao... sila nga dyan eh
(dahil bakasyon si dandy...)
Cockroaches don't date. To attract mates, the female cockroach produces an odor (a pheromone) that excites male cockroaches. Males produce a package of sperm that may keep female cockroaches pregnant for most of their lives. Depending on the species, females can produce egg cases with anywhere from 16 to 64 embryos (young cockroaches).